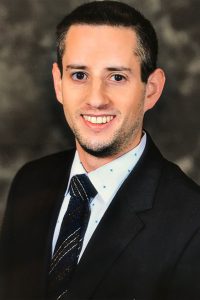 Jonathan J. Pirak, DPM, AACFAS is a fellowship-trained, board-certified surgeon and specialist of the foot, ankle, and lower extremities. He received his doctorate from Temple University in Philadelphia, PA. He completed his residency training at Trinitas Regional Medical Center in Elizabeth, NJ, serving as Chief Resident in the final year. He then went on to complete his fellowship training in sports medicine foot and ankle surgery at Encino Specialty Surgery Center in Encino, CA.
He is a member of the American College of Foot and Ankle Surgeons, the American Podiatric Medical Association, and the American Academy of Podiatric Sports Medicine. He has presented at national conferences, and was published in the Journal of Foot & Ankle Surgery. He also likes to volunteer at various sporting events such as the New York City Marathon.
Dr. Pirak specializes in the management and treatment of all disorders of the foot and ankle with an affinity towards sports medicine, traumatic injuries, treating complex acute and chronic wounds, and preventing amputations of the foot and ankle.
Dr. Pirak was born and raised in Springfield, NJ. He is an avid fan of his family and friends, his New York sports teams, and of course his dog Leo.