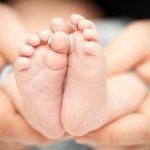 Our goal at Foot & Ankle Doctors, Inc. is to heal the human foot and ankle so that all of our patients may live happy, active, and pain-free lives.
We offer a wide variety of services for the care and treatment of the foot and ankle. If you are having a foot or ankle issue, we will most likely be able to help!
Our doctors see patients of all ages- from babies, infants, athletes, and the elderly.
Patients see our doctors at our Beverly Hills office as well as nursing homes, assisted living communities, and wound care centers. If there is something you are seeking treatment for that you do not see below, please give our staff a call at 310.652.3668.
We are proud to now offer groundbreaking laser therapy for foot and ankle pain as well as nail fungus removal. For more information about laser therapy, click here.