Hello from the Foot & Ankle Doctors, Inc. team!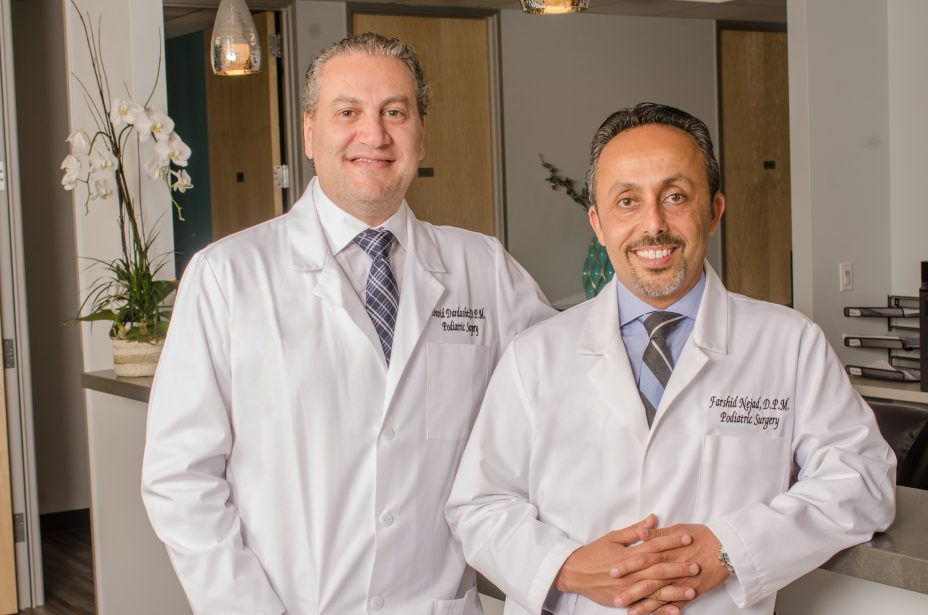 Thanks for taking a few minutes to get to know us.
Our team is made up of physicians, medical assistants, and front office staff carefully selected for our advanced skills and positive personalities. We are a fun, dynamic, and caring group of people dedicated to giving you the best service starting from the moment you pick up the phone to call us or step into our office.
Our medical team of top Podiatrists work hard to ensure that all your foot & ankle issues are addressed in the most comfortable, professional, and thorough way. We take the time to answer all your questions, and make sure you understand all of your options. We are proud to have developed many new non-surgical treatments for common foot pain, and we are always striving to find new, non-invasive ways to treat foot and ankle issues
When surgery is necessary, our doctors are the best, creating aesthetically beautiful results and fixing the structural issues for long term health and sustainability. Our goal is to help each one of our patients live happy, active, pain free lives while providing each patient with VIP treatment. Meet our incredible doctors that make this possible:
We know that you have many choices when it comes to your healthcare, and we appreciate you trusting our team to give you the best and most advanced care in the field of Podiatry.
Dr. Farshid Nejad, D.P.M., FACFAS, FAPWCA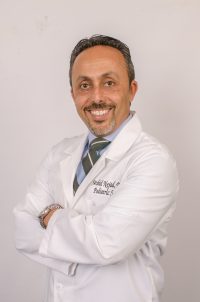 Dr. Farshid Nejad, D.P.M., FACFAS, FAPWCA is a member of the community and has lived in Los Angeles most of his life. He completed his undergraduate education at UCLA and his medical education at CCPM in San Francisco, completing both with honors. He returned to Los Angeles for an extensive two-year residency specializing in surgery of the foot and ankle.
Dr. David Dardashti, D.P.M.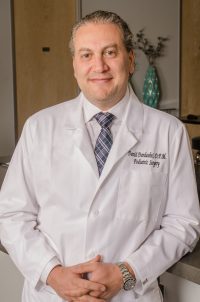 Dr. David Dardashti, D.P.M., is the co-founder and president of Foot & Ankle Doctors Inc. He has been a resident of Southern California for more than 30 years and is active in the community. After his undergraduate education from Cal State Northridge, he attended and graduated from CCPM in San Francisco, one of the leading Podiatry Schools in the country. There he received training and mentoring from some of the nation's top podiatrists.
Dr. Justin Gandomani, D.P.M.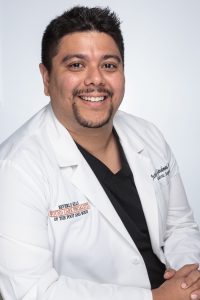 Dr. Gandomani is a native of Oklahoma and earned his undergraduate degree in Microbiology from the University of Oklahoma. After graduating, Dr. Gandomani completed his medical degree from Western University of Health Sciences in Pomona, California. He then completed his residency in Foot and Ankle Surgery at Jamaica Hospital Medical Center a Level 1 trauma center in Queens, New York. His comprehensive three-year training included complex limb salvage, wound care, foot and ankle trauma, emergency medicine, diabetic foot infections, and inpatient management. Dr. Gandomani's training also included working with various medical specialties such as vascular surgery, orthopedic surgery, plastic surgery, infectious disease, internal medicine, adult and pediatric emergency medicine departments.
Dr. Jonathan J. Pirak, D.P.M., AACFAS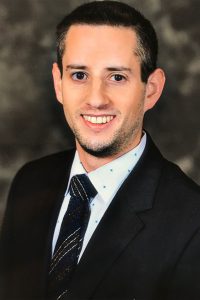 Jonathan J. Pirak, DPM, AACFAS is a fellowship-trained, board-certified surgeon and specialist of the foot, ankle, and lower extremities. He received his doctorate from Temple University in Philadelphia, PA. He completed his residency training at Trinitas Regional Medical Center in Elizabeth, NJ, serving as Chief Resident in the final year. He then went on to complete his fellowship training in sports medicine foot and ankle surgery at Encino Specialty Surgery Center in Encino, CA.
Dr. Aasin Tareen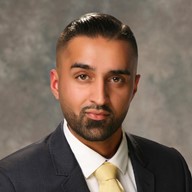 Dr. Aasin Tareen is a board-licensed Foot and Ankle surgeon who has resided in both Los Angeles and Orange County for most of his life. Dr. Tareen began his training at the University of California Irvine and later on went to finish Medical School at Barry University In Miami, Fl where he served as President of his Medical University. Dr. Tareen did his residency training at one of the leading medical institutions in America—Cedars Sinai Medical Center in Los Angeles, California.
We know that you have many choices when it comes to your healthcare, and we appreciate you trusting our team to give you the best and most advanced care in the field of Podiatry.
The following are recent patient reviews:
"Dr. Dardashti has provided me with exceptional care. He took the time to explain my condition and welcomed questions even by phone. He performed successful foot surgery and kept a close watch on my progress afterwards. Jasmine and the office staff are also incredibly helpful and caring. I could not recommend Foot & Ankle Doctors, Inc. more highly!" – Elizabeth Y
"First Appointment is like a first impression- What a great guy! Not at all what I expected. Very high remarks, great office, great front!" – Gerald G.
"I went from hobbling around in pain to barely noticing my arthritis. Dr. Nejad made my life so much better." – Alex C.
"I came in with foot pain from a really bad callus/corn on the bottom of my foot. Dr. Dardashti removed it painlessly and I felt instant relief. Wow. Awesome!" – Kymberly G.
"Great staff and very warm and encouraging doctor. Everything went as described in the appropriate timelines discussed. My custom orthotics relieved both my foot and back pain. I could not be happier!" – Jonathan G.
"My visit today on a scale of 1 to 10 was a 10+, as always." – Billy J.
"The office has been very friendly and accommodating. The doctor has been very kind and competent. I highly recommend Foot & Ankle Doctors, Inc." – Elaine S.
"The greatest compliment any patient could ever give us is the referral of a friend or family member."
Thank you for choosing and trusting our team to care for you! -Foot & Ankle Doctors, Inc. Team