Here at Foot & Ankle Doctors, Inc., we are hoping that everyone has had a marvelous Thanksgiving and will continue to enjoy the holiday season. We wish your days are filled with warmth, joy, and good food.
As we progress into winter, we are still in the thick of football season. In the podiatric field, sports injuries rarely go unnoticed by us since sports medicine is a large component of our practice. That is why when Alex Smith of the Redskins injured his leg in the game against the Texans on November 18, we cringed with worry.
While the NFL categorized it as an ankle injury, we have knowledge that Smith specifically suffered a broken tibia and fibula after his leg twisted unnaturally from a tackle by J.J. Watt and Kareem Jackson. Given its degree, suc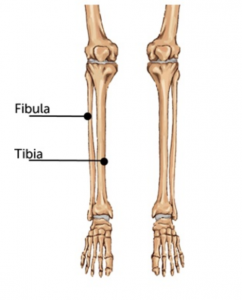 h an injury can be career ending.
Immediate medical attention is recommended when an incident like that occurs. Depending on the physical and radiological findings, surgery may be necessary to correct deformities found. Such was the case of Alex Smith.
However, misfortune doubled down on Smith as news broke out revealing surgical complications. Smith is now said to be dealing with post-surgical infection–a condition that will only worsen his prognosis.
We are currently wishing Mr. Smith the best as he continues to recover from his injury. A broken leg is a very severe condition to endure that requires extremely professional care. Should you ever believe that you have broken a bone in your ankle or foot, then call us immediately at 310-652-3668 for prompt treatment. Thank you, and again, happy holidays!