February 27th, 2013- Wallace done for season:
The New York Daily News has reported that Knicks forward, Rasheed Wallace, will have surgery to repair his fractured left foot and will miss the remainder of the season. Wallace has been sidelined since mid December, and the Knicks announced on Wednesday that X-rays "showed progression to a fractured left fifth metatarsal, otherwise known as a Jones fracture." Surgery is scheduled for this week and according to the club, recovery time is approximately eight weeks. The surgery could mean the end of Wallace's career. The 38-year-old forward was convinced by coach Mike Woodson into returning to the league after Wallace sat out the previous two seasons. Woodson did tell NBA.com that he hopes Wallace can play in the playoffs, so they do not plan on waiving him to open a roster spot
_____________________________________________________________________________________________________________________
February 20th, 2013- Lawson rolls ankle in win:
Nuggets guard, Ty Lawson, told reporters that he rolled his left ankle during Tuesday's win over the Celtics. Lawson never left the 97-90 victory game and finished with 26 points on 8 of 13 shooting from the field. He made two of his five attempts from downtown and also added six assists, six rebounds, and one steal to his stat line. He did all of this while logging 37 minutes of game action. However, Lawson told the Denver Post that he may sit out of practice the next few days due to his ankle sprain in the hopes of playing in Friday's tilt at Washington.
Ankle sprains are a very common sports injury, and not only for professional athletes. One way you can avoid ankle sprains is by making sure you have proper shoes that provide your ankle with support. Ask your podiatrist about recommended brands, shoe types, and custom orthotics. Prevention is the best practice!
_____________________________________________________________________________________________________________________
February 8th, 2013-
L.A. Lakers' Pau Gasol will be out indefinitely after suffering a tear of the plantar fascia of his right foot in Tuesday's win in Brooklyn. Gasol had an MRI Wednesday, and flew into Los Angeles on the 7th for more evaluation from Lakers' team doctor, Steve Lombardo.
Gasol tweeted on Thursday: "I just got back to Los Angeles. This morning I'm going to see our team doctor and the foot specialist to know more about my injury."
It's crucial for athletes to be proactive when it comes to preventing injuries. We at Foot & Ankle Doctors, Inc. recommend consulting with a podiatrist to find the best brand of shoes for your sport. We also recommend custom shoe orthotics, as the stability and shock absorption in orthotics help prevent foot and ankle injuries, fatigue, and discomfort.
For more information about custom orthotics, click here, or visit: http://www.footnankledoc.com/services/wh_orthotics.html
__________________________________________________________________________________________
January 28th, 2013:
The New York Jets recently announced that Santonio Holmes, their best wide receiver, suffered a Lisfranc injury to his foot. However, the X-rays were negative. They said he would be out for the season. What is this injury?
The Lisfranc foot injury is a midfoot injury that is named after French surgeon Jacques Lisfranc de St. Martin. In the 1800s, as a member of Napoleon's army, he first described sustaining this injury when a mounted soldier's foot got caught in the saddle's stirrup as he got thrown off the
horse. Nowadays we most commonly see this when a foot gets caught up on artificial turf, or when someone steps in a pothole, or twists the foot while pushing off with force.
The Lisfranc injury affects ligaments in the midfoot and may or may not include a fracture of some midfoot bones. Lucky for Mr. Holmes, the reports are that the X-rays were negative for fracture. If a fracture was present, most would do surgery to properly anchor and place the bones in position and repair the ligaments that were torn. In that case, Holmes most certainly would be in for a long rehab and miss the rest of this season.
If the injury is purely ligamentous, the treatment is not as straight forward. Surgery will depend on the extent of the ligamentous injury and the resultant instability. The treatment may range from a few weeks of immobilization and then physical therapy, to surgery.
If Mr. Holmes were my patient, I would recommend using PRP injections. We have had remarkable success in using PRP injections to cut the healing time down to six weeks in moderately stable injuries.
________________________________________________________________
January 24th, 2013:
Have you seen the recent pictures of Jessica Simpson shopping in 'sky high heels' during her second pregnancy? And she's not the other one. Many other high profile women have been photographed donning their heels during various stages of pregnancy. These are risky endeavors by public figures that send a message to other pregnant women that it's OK, maybe even preferable, to wear high heels when pregnant.
We disagree. Wearing high heels at any time is an injury risk, but this is significantly increased when pregnant. This is particularly true in the later stages of pregnancy as you gain weight and body mass, which affects balance and puts additional stress on the feet and ankles.
___________________________________________________________________
January 17th, 2013:
Women's tennis player Victoria Azarenka missed out on between $22,000 and $138,000 last week when she couldn't take the court for her semi-final match against Serena Williams in the Brisbane International tennis tournament. The reason for the withdrawal: Azarenka's right big toe had become infected after what she termed a "bad pedicure experience."
Here are a few tips to staying safe at the Nail Salon:
1. Do your research! Is this nail salon reputable? Does it appear to be clean and well-kept? Can you visible see the salon's license posted on the wall?
2. Don't get your cuticles cut. Cuticles naturally protect your nail bed from bacteria. Instead of having them cut, push them back or leave them be.
3. Your experience at the nail salon should not be painful, and your skin should not be cut under any circumstances. The skin is the body's way of protecting itself. If the skin is cut or opened, bacteria can enter and cause an infection.
If for whatever reason you are cut while at the nail salon, make sure to thoroughly disinfect the area and keep it wrapped and dry. Bacteria grows where there is moisture.
November 21st 2012:
Foot & Ankle Doctors were proud participants of the 2012 Los Angeles Green Festival. The Green Festival took place in the Los Angeles Convention center on Saturday, November 16th and Sunday, November 17th. Hundreds of green businesses, companies, groups, enterprises, and vendors gathered to present, discuss, and celebrate being green and environmentally friendly.
It was a fantastic weekend festival that drew thousands of people. Foot & Ankle doctors had a booth and also had a fantastic turn out. We met lots of wonderful people, answered questions, and even booked appointments. Dr. Dardashti was at the booth and met with lots of people, giving suggestions and even consultations.
We at Foot & Ankle Doctors are very proud to have a green office. We are paperless and have all digital X-rays.
Below are a few pictures from this past weekend!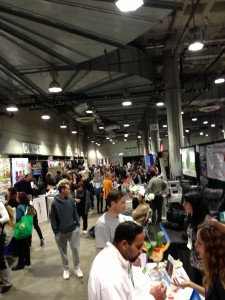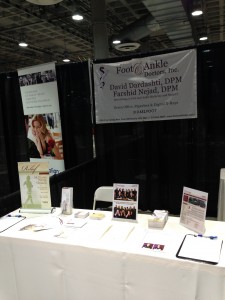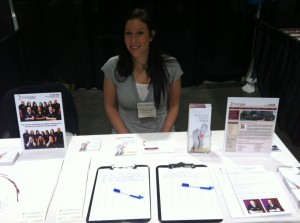 ____________________________________________________________________________________________
January 13th, 2013:
New York Knicks big man Marcus Camby is expected to miss two to four weeks
because of an injured left foot.
The Knicks said Friday that Camby had an MRI which revealed a strained left plantar fascia. He was hurt Thursday in a loss at Indiana, a game Knicks coach Mike Woodson said was probably the best he'd seen the veteran play this season.
The 38-year-old Camby missed much of the early season with the injury, but had recently moved into the starting lineup at power forward for the short-handed Knicks.
_____________________________________________________________________________________________
November 5th 2012: Foot & Ankle Doctors are proud to be participating in the 2012 Los Angeles Green Festival!
The Los Angeles Green Festival is scheduled for Saturday, November 17th and Sunday, November 18th at the Los Angeles Convention Center, located at 1201 S Figueora St.
The Green festival is a festival that brings together enterprises, environmental groups, leaders, and citizens with the objective of strengthening the locally controlled, green economy.
Individuals, businesses, and community leaders come together to discuss critical issues that impact us at home and abroad. Organizations and businesses showcase programs and products that restore the planet and all that inhabit it. Neighbor-to-neighbor connections are formed and skills are shared to empower people to create positive change in the world.
At Foot & Ankle Doctors, we are proud to have a green, paperless office with all digital X-rays. We are continuously trying to find ways to cut down on waste and become more ecologically friendly and green. We are looking forward attending this year's Los Angeles Green Festival, and we hope to see you there! We will be at booth # 133, so make sure to stop by and say hi!
For more information about the Green Festival, visit www.greenfestivals.org.
Below is a short video about the Green Festival:
http://www.youtube.com/watch?feature=player_embedded&v=reMq-UzCj-g
Exhibitor flyer LA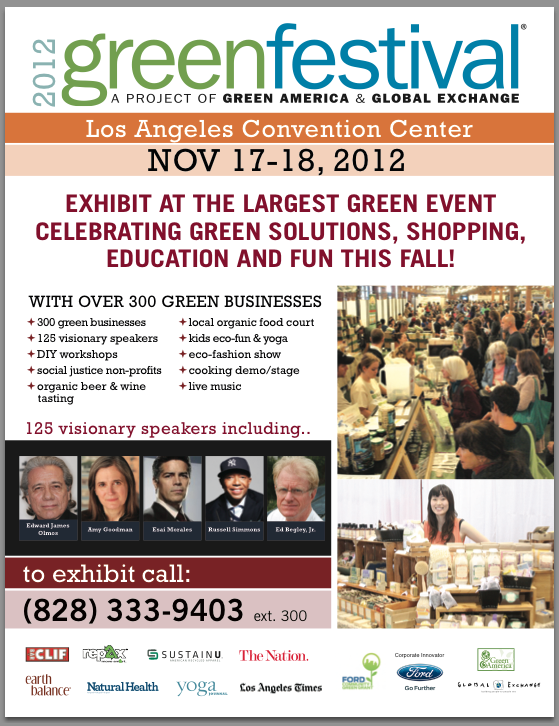 ——————————————————–
Thoughts and Tips From the Doctors:
10/15/12 – Tips for Runners
If you have running shoes, buying specialized trail shoes may seem like a splurge. But if you regularly run on a trail — even if it's for 10 minutes — you need a trail shoe, says Dr. Farshid Nejad, a podiatrist in Beverly Hills.
Why? The nubs on its thick outsole dig into dirt — so you avoid taking a spill —and a guard under the midsole protects feet from debris.