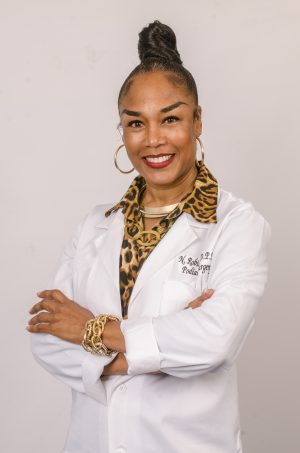 Dr. Nina Robinson, D.P.M., is originally from New York. After majoring in nursing and medical technology, she went to Podiatry school at Temple University where she studied Foot & Ankle surgery and medicine.
Dr. Nina Robinson completed six years service in the army as a captain, completing her nursing duty in Iraq during Desert Storm. She also served as the Infection Control Director at Norfolk General Hospital. Both of these experiences were critical in her mastery of the specialized care of complex lower extremity wounds.
Dr. Robinson went on for even more specialized training at a residency at Wycoff Heights Medical Center in Brooklyn, New York. She completed her surgical residency in Los Angeles, CA. where she currently resides.
Dr. Robinson joined Foot & Ankle Doctors, Inc. in 2011. Her strong work ethic, specialized experience, and passion for foot and ankle medicine and surgery are a wonderful addition to the Foot & Ankle Doctors, Inc. team.